Health board rejects nurse welfare tribunal claim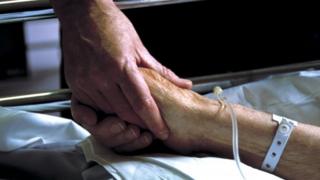 A health board has rejected claims by a former nurse that it failed to adjust to her mental health issues, an employment tribunal has heard.
Glenda Rodriquez-Noza, 42, is claiming unfair dismissal from the Princess of Wales Hospital on the grounds of disability discrimination.
The tribunal hearing in Cardiff was told she left the hospital in 2009 after suffering depression.
The tribunal will make a written judgement at a later date.
Julian Allsop, representing Abertawe Bro Morgannwg (ABM) University Health Board, dismissed any failure by the hospital to make a reasonable adjustment to the complainant's working conditions.
Giving evidence on Thursday, Mr Allsop also criticised aspects of Mrs Rodriquez-Noza's "irrelevant" and "unfounded" evidence.
He said: "Various allegations have been made which are wholly without merit and I would like the tribunal to dismiss them."
Mr Allsop said that without hard proof such allegations were "flimsy" and only "highlighted the weakness of her submissions".
He added: "I submit this is a claim which has no merit and should be dismissed."
Ms Rodriquez-Noza, claims that her protests over the treatment of patients were swept under the carpet by senior staff, who subsequently bullied her, making her position untenable.
She told the tribunal that one patient with a pancreatic disorder was left screaming all night in acute pain and was ignored by nurses.
Meetings
Another patient, she claims, was put into a ward contaminated with the MRSA bug and the dementia patient was shoved around and shouted at.
Former acting director of nursing Christine Williams had previously told the tribunal that she met the complainant twice to discuss her concerns which were "investigated properly" and "taken very seriously" but no evidence was found.
During those meetings she said: "I did ask about your sickness [depression], what support you were getting and if you were receiving counselling.
"I was concerned about your wellbeing, you were drinking heavily, which you did say in that meeting."
Mrs Williams also denied claims put to her that minutes recorded during the pair's meetings had been doctored to protect the hospital.
'Suicidal'
Mrs Rodriquez-Noza said: "Your actions left me suicidal."
Delivering her final submissions to the hearing, a teary Mrs Rodriquez-Noza said: "The facts are there, I still believe they [the hospital management] have failed in their duty to make a reasonable adjustment to my circumstances.
"All the things I have said in my submissions, I stand by them.
"This case is about the failures of the management at Princess of Wales hospital in Bridgend.
"They drove me out to hide the third world care being delivered there.
"Nursing was my life, I want my life back."