Gwent PCC: Cash seized from criminals available to communities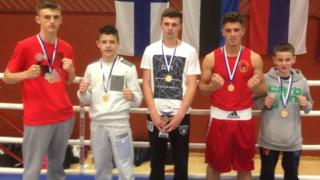 Cash seized from criminals totalling £150,000 is being made available to community projects in the Gwent Police area.
Charities, voluntary organisations and community groups are invited to apply for grants through Gwent Police and Crime Commissioner Ian Johnston.
The cash is from the proceeds of crime awarded to police and the sale of unclaimed found property.
Previous recipients include a community radio station and a youth group.
Torfaen Warriors Boxing Club also benefited to the tune of £3,000 last year, using the cash to pay for travel and accommodation at a boxing tournament in Finland.