Cardiff University thyroid IQ theory 'could help children'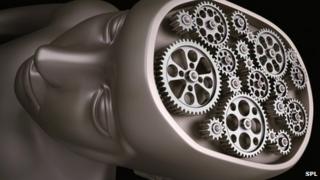 Children at risk of developing a low IQ could be helped by genetic screening, Cardiff University researchers say.
They found youngsters with a common gene variation and lower thyroid hormone levels were four times more likely to have an IQ under 85.
The researchers believe their findings could be a step towards introducing neonatal screening to help identify children at risk.
They say the children could then be treated with standard thyroid tablets.
In all, 3,123 children aged seven had their genetic data and thyroid function examined and their IQ tested.
The research was carried out with fellow researchers at the University of Bristol.
Thyroid hormones are essential for brain development in childhood and, recently, scientists have looked at a certain enzyme, called deiodonase-2, involved in processing thyroid hormones inside cells.
A variant in the gene related to this enzyme has already been associated with diabetes and high blood pressure.
Neonatal screening
Researchers have now found children with both a common gene variant and lower thyroid hormone levels, which occur in approximately 4% of the population, were four times more likely to have an IQ under 85.
But further genetic tests were needed because children with lower thyroid hormone levels alone did not have an increased risk of lower IQ.
Lead researcher Dr Peter Taylor from Cardiff University said: "If other studies confirm our finding then there may be benefit in carrying out a genetic test for this gene variant in addition to the standard neonatal thyroid screening which would identify children most at risk of developing low IQ.
"Children with satisfactory thyroid hormone levels together with the genetic variant have normal IQ levels, which raises the possibility that children at risk could be treated with standard thyroid hormone tablets to compensate for impaired thyroid hormone processing."
The findings are due to be presented at a conference of the Society for Endocrinology in Liverpool on Monday.