New primary schools planned for Cardiff to meet demand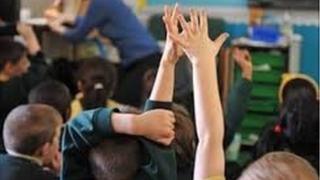 Two new primary schools could be built in Cardiff to meet rising pupil demand.
Cardiff council is considering building one Welsh-medium and one English-medium school to cope with the expected future need for children living in Canton, Butetown, Riverside and Grangetown.
The authority is looking at a number of potential sites for new-build schools but is also considering expanding existing schools.
The plans are part of the 21st Century School Programme.
Cabinet member for education and lifelong learning, Julia Magill, said research showed the number of pupils entering reception classes in the four areas would continue to increase until at least January 2016.
As a result, an extra 60 English-medium places a year are needed for Grangetown and an additional 60 Welsh-language primary spaces are needed for Grangetown and Butetown per year.
The options include:
A new school at Channel View Leisure Centre site in Grangetown
Making an existing extension at Ninian Park Primary School in Grangetown permanent
A new school on land north of County Hall, Butetown, using off-site sports pitches
Expanding St Cuthbert's Roman Catholic Primary School, Butetown
An extension to St Mary the Virgin Church in Wales Primary School, Butetown
Creating more spaces at Mount Stuart Primary School, Butetown
Any new-build schools would not open until September 2017, but a Welsh-medium starter class could be set up in September 2015, a council report says.
Additional English-medium places would be made available at Radnor Primary School and Ninian Park Primary School in the meantime.
Cardiff council's cabinet committee will meet to discuss the plans on Thursday when councillors will be asked to put the matter out to consultation.