Poverty-hit areas in Cardiff to share £5.9m handout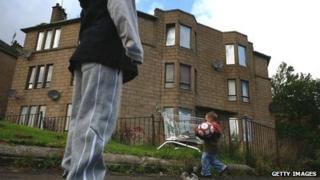 Poverty-stricken areas in Cardiff will share nearly £6m over the next two years.
The Communities First scheme will aim to improve health and prosperity and try to encourage access to education and learning.
Areas receiving the Welsh government cash include Grangetown, Butetown, Riverside, Splott and communities in west and east Cardiff.
Ministers say the money will help those most in need.
"That is why we are investing £5.9 million over the next two years to help the poorest areas of Cardiff with the aim of helping those out of work to find jobs, making sure people have the right skills and education to improve their life chances," said Vaughan Gething, who is the deputy minister for tackling poverty.
"However, we recognise we cannot tackle poverty on our own and it is great to see so many different organisations at this event that all have a huge contribution to make to this agenda."
Across Wales, there are 52 Communities First areas, receiving funding totalling £75m up to March 2015.