Gareth Williams charged with voyeurism at Ysgol Glantaf, Cardiff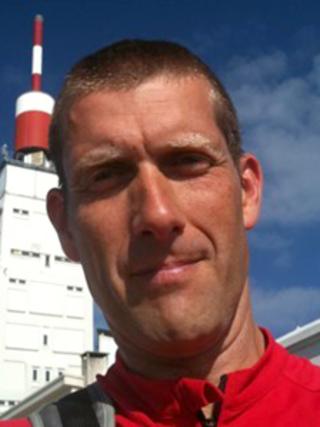 The suspended deputy head teacher of a Cardiff secondary school has been charged with a further 12 counts of voyeurism.
Six of the alleged counts Gareth Williams faces were said to have taken place at the Welsh-medium school Ysgol Glantaf, where he worked.
The 47-year-old also faces 34 counts of making indecent images and two counts of possession of indecent images.
Last month Williams admitted three counts of voyeurism, not at the school.
He will appear before Cardiff Magistrates' Court on 26 February.
Parents at the school have been sent a letter explaining the situation.
Head teacher Alun Davies wrote: "I have been advised by South Wales Police that further charges have been brought against Mr Williams by the Crown Prosecution Service.
"Some of those charges relate to acts of voyeurism, including six, believed to have been committed on our school premises.
"I am aware of how distressing this is for everyone involved with the school and fully appreciate your concerns.
'Custody'
"I would however ask for your understanding that I am unable to provide specific details about the allegations as they are still the subject of ongoing criminal proceedings."
The letter closes by informing parents that Mr Williams has been remanded in custody pending sentencing.
Two weeks ago, police carried out investigations at the school following Williams's admission to hiding a camera to film children in a toilet in offences which took place elsewhere.