Missing Nida Naseer: Language experts will help in search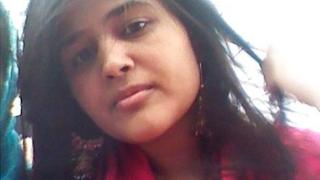 Language specialists from police forces across the UK have arrived in Newport to help with inquiries into the disappearance of Nida Naseer.
The 19-year-old student from Pill, Newport, was last seen on 28 December and was said to have been depressed about her family's failed asylum bid.
Police have received 50 calls reporting possible sightings across the UK but none have been confirmed.
Officers have investigated 545 lines of inquiry and taken 114 statements.
House-to-house inquiries have been carried out on 12 streets surrounding the teenager's home, and Nida's details have been circulated to all ports across the UK.
Four Urdu and Punjabi language specialists from Greater Manchester, Thames Valley and Metropolitan police forces arrived in Newport on Tuesday to help with the investigation.
The sixth-form student's family had been refused asylum, which meant she was not able to attend university.
Distressed
In an interview with BBC Radio 5 Live on Monday, Nida's sister Shamyla Naseer said the teenager had been depressed for two years.
Nida was also said to be jealous of a friend who had been granted asylum and was allowed to attend university.
Ms Naseer said her sister could have been so distressed, it was possible she left without her shoes and personal belongings.
Nida's mother Najma Tahir said her daughter blamed the family for failing to secure asylum status.
She said Pakistan-born Nida did not have any friends and she could not understand where she would have gone.
Despite extensive searches, Nida has not been found.
The family said they were appealing against the decision not to grant them asylum.