Monmouthshire residents' 52 ideas to save council £9m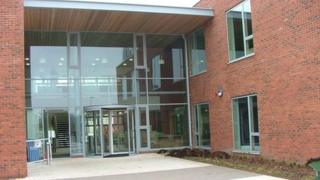 Fifty two ideas generated by Monmouthshire residents are being considered under plans to save the council £9m.
Proposals put forward include setting up a county lottery and charging non-library members to use computers.
Ideas suggested by councillors include dimming some street lights and raising the cost of school meals.
A report to councillors said the engagement so far had been valuable.
The authority needs to save £9m in its 2014/15 budget and £20m over the next four years.
The council asked members of the public for their ideas last October and said it was looking seriously at 52 ideas.
Some proposals were already being considered, such as incorporating One Stop Shops where people can access services within libraries, and coming up with a single model for running tourist attractions to increase income.
But at least 20 suggestions were completely new.
'Speaking directly'
These included setting up a lottery, which could raise money for specific causes or projects, similar to one which has operated in Pembrokeshire for the past 20 years.
Other plans suggest changing the use of community buildings and developing new technology solutions.
Councillor Phil Murphy, Monmouthshire cabinet member for resources, said: "Like all local authorities, we are facing an unprecedented cut to our budget for 2014/15 and beyond.
"We decided to approach this challenge by speaking directly to our communities at a number of public engagement events around the county before Christmas, with further events having taken place this month.
"We talked to them about the ideas that we have developed to help save money and invited people to make their own suggestions. We're taking a number of these forward for serious consideration."
Green garden waste
Among the proposals put forward by the council are plans to increase school meal prices to save £130,000.
Some street lights could be turned off saving £180,000, and home to school transport for sixth form students could be scrapped saving £630,000 over four years.
The cost of collecting green garden waste could rise from £8 a year to £10 and its pest control service could be scrapped.
The council plans to invest in biomass boilers and solar farms to reduce its carbon footprint.
It is also looking at ways to broaden its leisure services to increase income and plans to collaborate with Torfaen Council on its housing and Careline services.
Mr Murphy said the authority had already significantly cut its costs in a number of ways.
It allows staff to work from home, has cut mileage allowances, and has merged some services with those of other local providers.