Cuts planned to help Newport council save £25m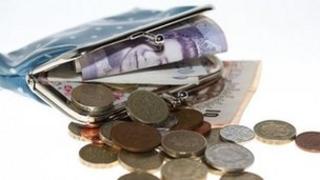 A day care centre faces close and cremation charges could increase under plans to help save Newport council £25m over the next four years.
Public toilets could also shut and the pest control service may be scrapped as the council tries to balance its books.
Residents are facing a 5% increase in council tax for 2014/15.
Council leader Bob Bright said some plans would be unpopular, but the council was trying to be more efficient.
Newport council spends around £250m every year, providing nearly 1,000 different services.
But it said it was facing a new financial reality and needed to save £10m in 2014/15 because of a growing population and reduced funding from the Welsh government.
It faces a total budget deficit of £25m in the next four years.
Cabinet members have put forward a list of proposed cuts, including £5m of internal savings - most of which will be made by reducing staffing costs.
Hillside Day Care Centre, which provides activities for older people, could close by 2016 saving £799,000, while the New Willows respite centre for adults with learning disabilities could shut saving £233,000.
Standalone toilets in the city could close resulting in a £137,000 saving, but the council said toilets in council buildings would not be affected.
The authority also wants to increase fees at Gwent Crematorium, though this would need to be agreed with neighbouring authorities.
It said the fees were below the Welsh average, and increased rates could provide more income. It is not known how much they could increase by.
The authority will also look into handing over the running of The Riverfront theatre to an external body to save £300,000, and said it could not afford to provide funding to Newport Medieval Ship beyond its conservation phase.
Additional pressures
It also plans to save £207,000 from CCTV services by 2016, and said scrapping its pest control service would lead to savings.
Council leader Bob Bright said increased demand for services was placing additional pressures on services at a time when the authority was getting less funding from the Welsh government.
"With nearly £10m to save, many of the proposals we are presenting will not be popular, and I can't pretend they will not impact on the level of services we will be able to provide," he said.
"However, we are still absolutely focused on becoming a more efficient and effective organisation, minimising the impact of these cuts on our communities..."
Consultations on the plans end on 24 January ahead of discussions next week.
Councils across Wales are currently consulting on a number of proposals to help them bridge budget deficits for the next financial year and beyond.