Lostprophets' Ian Watkins seeks leave to appeal against length of sentence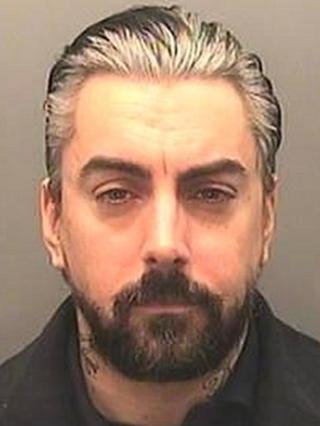 Paedophile rock star Ian Watkins is seeking leave to appeal against the length of his jail term for child sex offences, including the attempted rape of a baby.
The Lostprophets singer from Pontypridd was jailed for 29 years and will spend another six years on licence.
The Court of Appeal confirmed an application was lodged two days ago.
Watkins, 36, was sentenced last month alongside two women who are the mothers of the children he abused.
Known only as Woman A and Woman B, they were jailed for 14 and 17 years respectively.
Watkins admitted the attempted rape and sexual assault of a child under 13 but pleaded not guilty to rape.
He also admitted conspiring to rape a child, three counts of sexual assault involving children, seven involving taking, making or possessing indecent images of children and one of possessing an extreme pornographic image involving a sex act on an animal.
During sentencing, Mr Justice Royce said: "Those who have appeared in these courts over many years, see here, a large number of horrific cases."
'Corrupting influence'
"This case breaks new ground. Any decent person... will experience shock, revulsion and incredulity."
He added it was a "classic case that the evidence was so overwhelming" there should not be credit given.
The judge said Watkins had a "corrupting influence" and had shown a "complete lack of remorse".
He also said Watkins posed a significant risk to the public in particular to women with young children.
The NSPCC said Watkins's sentence reflected the severe damage caused by a "highly manipulative and devious sex offender".
The charity said referrals to its helpline went up by more than 70% following the case and it urged victims to come forward.
Des Mannion, NSPCC national head of service for Wales, said Watkins "used his status and global fame as a means to manipulate people and sexually abuse children".
South Wales Police are investigating whether Watkins also committed offences in Germany and America and the IPCC has confirmed it was investigating three police forces over the case.
The South Yorkshire, Bedfordshire and South Wales Police forces are being investigated over information received about Watkins before his arrest in December 2012.