Frances Medley ended life over multiple sclerosis pain, inquest told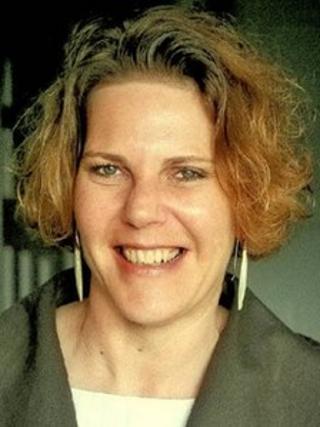 An academic who battled multiple sclerosis for eight years took her own life because she wanted the pain to end, an inquest has heard.
Former Arts Council of Wales chief Frances Medley, 44, was found dead at her home in Barry, Vale of Glamorgan.
She left instructions for friends to update her blog explaining why she had "decided to call it a day".
The Cardiff inquest heard she took an illegal sedative. A verdict that she ended her own life was recorded.
Ms Medley, who was the former acting chief executive of the arts council, had kept a blog called Victorious Endeavours about her fight against her illness.
Her body was found at her home by police in September after neighbours became worried they had not seen her for two days.
Ms Medley, 44, explained her reasons for ending her life in the post called "A Sophisticated Sign Off" which was put up after she died.
In it she said the illness had exhausted her emotionally and physically, and said she found the prospect of further rapid deterioration "terrifying".
She wrote: "I decided to end my life in a manner and at a time of my choosing.
"I am very clear that, whilst the law might say otherwise, I am not committing suicide."
Ms Medley said that losing her financial and physical independence had been extremely difficult. Without the financial support of her family, she would have had to claim benefits - a prospect she said she found humiliating.
A note Ms Medley left said she had taken a banned sedative bought online.
'Remarkable woman'
Coroner Christopher Wooley told the inquest Ms Medley was "obviously a very determined lady" who found the burden of her condition hard to bear.
"She planned it [her death] meticulously and left letters to say she wanted to end her life - to end the pain at a time and place of her choosing," he added.
Ms Medley was a leading figure of the Welsh arts scene and was involved in the National Youth Arts Wales Steering Group and the Magdalena Project, which supports women in theatre and the arts.
She was diagnosed with multiple sclerosis in 2005 and her GP Dr James Martin told the inquest she had suffered a great deal of pain which got too much for her to bear.
Speaking after the hearing, Ms Medley's friend and colleague Gilly Adams described her as a "remarkable woman" who demonstrated great courage and determination.
"She was a very much loved and respected member of the arts community in Wales," she added.