Victim David Rees, 63, offers £3k reward to catch robber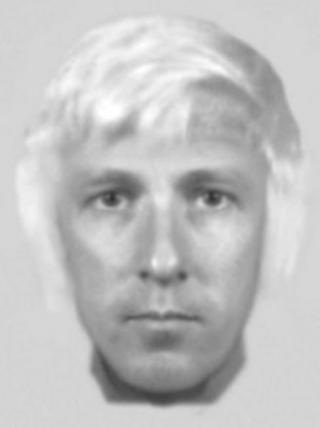 A victim of a brutal assault has offered thousands of pounds from his own pocket to help catch his attacker.
David Rees, 63, was admitted to intensive care after suffering serious head in the assault on Shingrig Road, Nelson, in Caerphilly county.
The businessman was robbed of his mobile phone and money, which were being carried in a plastic Asda bag.
Mr Rees has offered a £3,000 reward for information which leads to the person responsible being brought to justice.
It matches the £3,000 reward which Crimestoppers has already offered.
Police have also issued an e-fit image of the attacker.
Mr Rees has made a slow recovery since the attack and some of his injuries have been life changing, said Gwent Police.
"This was a particularly cowardly and violent attack which has left a popular, hard-working family man with serious injuries," said Det Sgt Mike Richards.
"The attack has taken its toll not only on the victim but also on his family. Mr Rees is devoted to his grandson and liked nothing better than spending time with him and taking him swimming or playing in the park.
'Do the right thing'
"Sadly since the attack he has been unable to do this, which has caused him and his young grandson additional distress."
The officer said Mr Rees wanted to see justice done.
"Whilst Mr Rees is determined for the person responsible for attacking him to be brought to justice, he is also anxious that the attacker is identified so no-one else has to go through what he and his family have had to endure," Det Sgt Richards said.
"I'm appealing to anyone who may have any information, no matter how unimportant it may seem, or may recognise the image of the man, to do the right thing and contact Crimestoppers and help us find the perpetrator of this crime."
The robbery took place at around 21:30 on Thursday, 12 September.