Paul Flynn defends Gwent Police and ex-chief on crime figures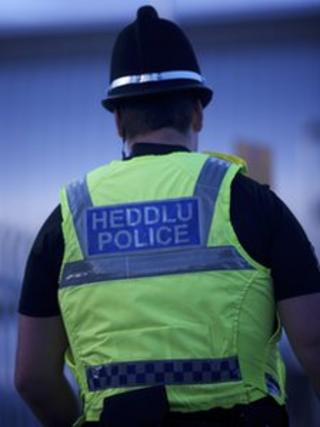 Police should be allowed to get on with their jobs rather than collate crime figures, says Newport West MP Paul Flynn.
His comments come after a report said crime in the Gwent Police area may be up to 8% higher than official figures.
However, it also said the issue was more to do with the interpretation of data.
The MP said the results exonerate the ousted former chief constable of the force and she should have an apology.
An internal review was ordered after Police and Crime Commissioner Ian Johnston accused former chief constable Carmel Napier of manipulating figures which she denied.
Mr Flynn told BBC Radio Wales: "The only serious charge against her was that she was manipulating the crime figures and the report says... there was no evidence of influence from above.
"That destroys the argument against her that was used as a pretext for forcing her to resign and I think that apologies are in order."
Mr Johnston will not comment until the report is discussed by the Gwent Police and Crime Panel on Friday.
'Wrongly recorded'
Academic Tim Brain, a former chief constable of Gloucestershire Police, said such a single issue would not be enough to force a chief constable out of a job as it was more a question of a "hand on a tiller".
He said it does demonstrate that Mr Johnston is "prepared to confront difficult issues".
Friday's meeting follows a row between Mr Johnston and Ms Napier, who quit in June after the commissioner told her to retire or be removed.
After looking at 50 incidents over a 10-day period in which it appeared that a crime had been committed but had not been recorded, the review found more than half were wrongly recorded as not being a crime, explained Gwent Police.
While the report accepts that the small sample makes "any realistic assessment of limited value" it said there could be between 4% and 8% more crimes per year.
Ms Napier has strongly denied manipulating the statistics.
Mr Flynn said of the data: "If they are so unreliable why don't we just forget about them and not tell our police to indulge in these mathematical gymnastics and just get on with the job of chasing criminals."