Sir Howard Stringer to join BBC executive board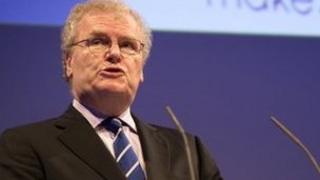 Sir Howard Stringer, the Welsh-born former chief executive of Sony, is to join the BBC's executive board.
Sir Howard, who has dual UK and American citizenship, spent 30 years working for the CBS channel in the US before joining Sony in 1997.
He became the first foreigner to lead the company in 2005, before becoming chairman for a year in 2012.
BBC Director-General Tony Hall made the announcement in an email to staff on Wednesday.
He said: " I'm delighted to say that Sir Howard Stringer will be joining the Executive Board in January.
"You may know that Sir Howard was chief executive and chairman of Sony, and, of course, president at CBS. He'll be a tremendous asset to the BBC."
Sir Howard, 71, was born in Cardiff. He went to schools in England and studied history at Oxford University.
He moved to the US in 1965.