Family appeal over Derek Pontin, 81, missing from Blackwood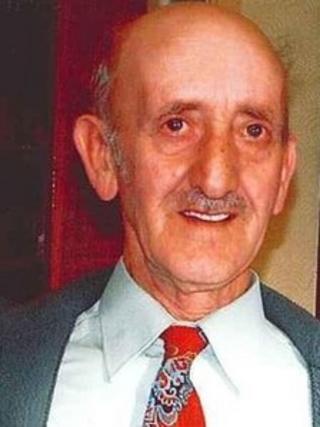 The family of a man from the south Wales valleys missing for over a week have appealed for help to find him.
Derek Pontin, 81, from Blackwood, near Caerphilly, was last seen on Bridge Street between 15:30 and 16:00 GMT on 7 November.
His family say they are increasingly concerned and "desperately" need help to find him.
Gwent Police say anyone with information about Mr Pontin can call 101 quoting LOG 379.
Mr Pontin is said to be interested in nature and is known to walk in the countryside around the Blackwood area.
He is 5ft 8in (1.72m) tall, of slim build and bald. He was last seen wearing a trilby hat, a khaki-coloured coat and carrying a rucksack.
Mr Pontin's family said because he is hard of hearing anyone who sees him will have to approach him instead of shouting out as he will not hear them.
"We desperately need your help to find a loving brother and uncle," the family said in a statement.
"We have been overwhelmed by the kindness and sensitivity of Blackwood police, the general public and neighbours."
The family added they now want to ask people to be even more vigilant when out and about.
"Our uncle is kind, deaf and vulnerable, and the family is getting more and more concerned as the days go by.
"Your help and many pairs of extra eyes would enable our search to reach its potential.
"On behalf of the family, may we take this opportunity to thank you in advance for your generous help, co-operations and kindness."