Tribute to A40 lorry death driver Frank Ewen Bremner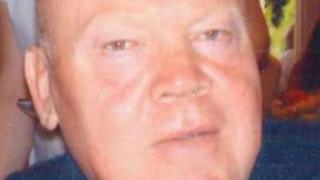 A tribute has been paid to a lorry driver who died after his vehicle crashed after coming off the A40 in Monmouthshire last Thursday.
The family of Frank Ewen Bremner, 59, of Cwmbran, said he was a "fantastic and supportive" father, husband, uncle, brother, son and friend.
"Our lives will never be the same without Frank," the statement added.
"He was loved by all who knew him and his death leaves a massive void in our lives, we will miss him greatly."
South Wales Fire and Rescue Service said the lorry left the carriageway and ended up in a ditch close to Raglan Service Station.
The one-vehicle accident at 11:11 GMT temporarily shut the northbound carriageway of the A40 between Raglan and the Monmouth tunnels.