Foreign van driven wrong way on M4 near Newport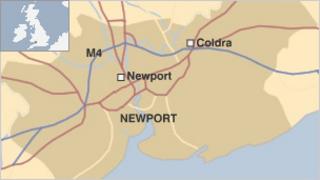 A van with a foreign number plate has been reported being driven the wrong way on the M4 near Newport, say police.
The driver entered the exit slip road for the eastbound M4 at the Coldra roundabout at junction 24 at 06:40 GMT.
The alarm was raised by a member of the public. Officers were dispatched but the van was not found, Gwent Police confirmed.
It is understood the driver only went a short distance before realising the mistake and turned round.
"Gwent Police received a call at approximately 06:40 today reporting a foreign registered van travelling westbound had entered the eastbound carriageway of the M4 from the Coldra junction," a spokesman said.
"The van travelled a short distance before turning around and continuing in the correct direction. Officers were dispatched but the van was not located."
No one was hurt in the incident.