ITV Wales studios: Decision on 250 homes at Culverhouse Cross site rejected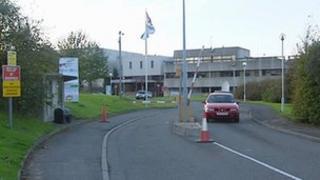 Plans to demolish the ITV Wales studios at Culverhouse Cross near Cardiff and build homes on the site have been rejected by councillors.
There were proposals to build 243 new houses on the site but there were objections to the project.
Vale of Glamorgan councillors narrowly rejected the application at a meeting on Thursday.
ITV Wales wants to relocate to Assembly Square, next door to the Senedd building, in Cardiff Bay in 2014.
The plans submitted by the broadcaster were recommended for approval by council officers, subject to a number of conditions including highway improvements and funding for schools and community facilities.
But the chairman of the Vale of Glamorgan council's development committee, Councillor Frederick Johnson, has confirmed the committee narrowly rejected the application.
A motion to defer the application for further talks with the developers was also rejected.
Mr Johnson said he was disappointed with the outcome. "It's a sad day," he said.
ITV Wales wants to relocate around 100 staff from Culverhouse Cross to Cardiff Bay by June next year.
But some of the other media companies based at the Culverhouse Cross site have campaigned against the house building proposals.
ITV Wales has been at Culverhouse Cross since 1984.