Ex-Ty Hafan hospice nurse given six month ban over Facebook outbursts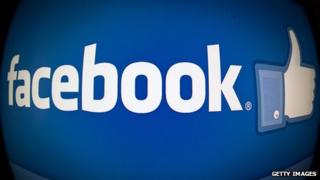 A children's hospice nurse has been suspended from the medical profession for six months after foul-mouthed outbursts on Facebook.
The Nursing and Midwifery Council (NMC) heard that Allison Marie Hopton had worked at Ty Hafan just outside Cardiff and was dismissed from her job in 2011.
The NMC said her offensive posts on the social networking site were likely to reflect badly on the profession.
In a letter to the council she said her comments were irresponsible and stupid.
Ty Hafan provides respite and end of life care to seriously ill children.
The registered nurse thought the messages, including saying a student would have to become her "bitch", would only be seen by her 380 Facebook friends.
But her profile was accessible to other site users.
The NMC panel heard that Mrs Hopton's posts were shown to her managers by one of her former colleagues. Her bosses also discovered she had posted a picture of a colleague sitting on a bed pan.
An NMC statement said: "Mrs Hopton's profile page stated that she was a nurse at Ty Hafan. On her wall there were numerous comments and conversations posted by Mrs Hopton and her friends.
"All these comments were accessible to the public. Mrs Hopton used a number of profanities on her Facebook page and made direct and indirect references to the hospice.
"The panel was mindful of the vulnerable nature of those in her care and the sensitivity that would need to be applied to the families of patients at the hospice and the wider public.
"The guidance clearly states, 'presume that everything you post online will be public and will be shared.'"
"Her comments on Facebook had been wholly inappropriate and had undoubtedly called into question her judgment and integrity."
The NMC said the public rightly expected nurses to act in such a way as to "uphold public confidence in the profession".
'Changed my behaviour'
Her remarks had undoubtedly brought the reputation of the profession into disrepute and undermined public confidence in it, the NMC added.
Last month, an NMC tribunal ruled that Mrs Hopton's fitness to practise had been impaired, but it could not decide what punishment to hand out.
After more than five hours of discussion, the panel ordered she serve a six-month suspension and said she knew about NMC guidelines on using social networking sites.
In a letter to the panel, Mrs Hopton said: "I cannot go back in time, although I wish I could. I have however reflected on the whole incident and changed my behaviour because of it. I accept that comments were irresponsible and stupid, a complete lapse of judgment."
The panel, headed by chairwoman Susan Hurds, said it was not necessary to strike Mrs Hopton's name off the nursing register.