Cardiff University dean of medicine quits role for research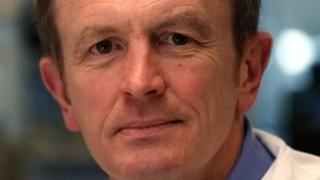 The dean of Cardiff University's school of medicine has resigned as a result of changes to the university's structure.
The decision comes after Prof Paul Morgan was cleared of research misconduct after claims images were manipulated in academic articles.
He will remain at the medical school to carry out research.
The university said his decision to step down after four years was solely due to changes in the institution.
It said he would leave the school "with much improved student experience and ever-growing research excellence".
"We wish to thank Prof Morgan for his dedicated work and stewardship of the school of medicine over the last four years and we look forward to working with him in the future," a spokesperson added.
Prof Morgan will step down as dean at the end of the year and the university will seek to have his replacement in place in mid 2014.