How the new Bishop of Monmouth will be selected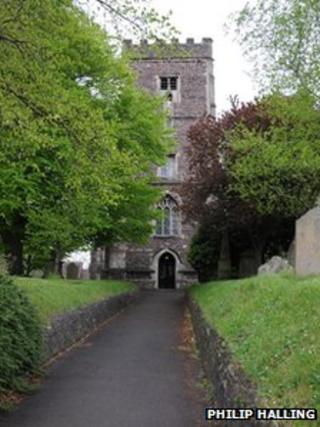 When 47 members of the clergy and laity enter Newport Cathedral to elect a new Anglican Bishop of Monmouth on Tuesday, the doors may remain locked for up to three days until two-thirds have reached agreement.
The electoral college will engage in debate and prayer in their quest to select the right candidate.
However, whilst the process clearly shares some similarities with the conclaves convened to elect a Catholic pope, the process is more modern than it may at first appear.
Retired district judge Philip Price has been a Monmouth lay elector since 1992.
He helped choose both the outgoing bishop, Dominic Walker, and his predecessor, former Archbishop of Canterbury Lord Rowan Williams.
"Of course there is a degree of ceremony and solemnity to the electoral college, as befits such a task," said the retired judge.
"However, the Church in Wales' electoral colleges only date back as far as the disestablishment of the church in Wales in 1920.
"Prior to that Welsh bishops were selected via royal and prime ministerial appointment, as is still the case with the Church of England.
"I suppose to people outside of the church the process may seem a little old-fashioned, but it was actually conceived to be as fair and thorough as possible."
The college is made up of representatives from all six Welsh dioceses.
The home diocese (Monmouth) is represented by six clergy and six lay people chosen from amongst the diocese's staff and congregations.
The other five dioceses each have half as much representation, with three lay people and three clergy each.
The five other sitting bishops also have a vote each, making 47 electors - 32 of which have to agree before a new bishop is confirmed.
While the system remains fundamentally unaltered for almost a century, Judge Price said: "Today the 'lock-in' is more symbolic than literal.
"Our deliberations must remain utterly private but we are at least allowed out for meal breaks and can stay in a comfortable hotel overnight."
He added: "Even when I first became a lay elector in the early 1990s, the process was much more orally-based and locally-focused than it is today.
"But for this college, detailed written reports will have been prepared and digested by almost all of the electors.
"When combined with an open mind and plenty of opportunity to pray for guidance, the end result is a quite exhaustive process which examines candidates both within the diocese and from far beyond."