Torfaen laptops: Deal for younger pupils to use 2,500 surplus machines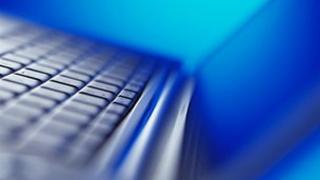 Thousands of laptops originally intended for GCSE pupils which have been sitting unused after a deal between two councils collapsed, are to be given to younger children.
Torfaen council was left with the 2,500 laptops when Newport council pulled out of a three-county equipment purchase.
Newport denied it had ever formally committed to the project.
The Welsh government says the laptops can be used for pupils aged seven to 14 in Monmouthshire and Newport.
The laptops were originally purchased for a Welsh government digital learning project called ILearn Wales.
The scheme operates in 11 secondary schools across Torfaen and Monmouthshire, allowing pupils, parents and teachers to access coursework and classroom materials online.
The first phase of the scheme, funded with £9.8m from the Welsh government and £2.28m jointly from Torfaen and Monmouthshire councils, was planned to include Newport but that authority later withdrew.
Torfaen had said it was left with the laptops after neighbouring Newport pulled out of a £1m deal, also involving Monmouthshire.
Newport said said it had "no involvement with the procurement of the 8,600 laptops or any other associated equipment undertaken by Torfaen in March 2011".
Torfaen council said on Monday following negotiations with the government the programme was now being extended to learners at key stages 2 and 3 (age seven to 14) and the laptops would be distributed to schools in Torfaen and Monmouthshire.
The government has said the equipment should be given out as soon as possible and no later than 31 March.
Torfaen's executive member for children and young people, councillor Mary Barnett, said: "The news that the Welsh government has taken this "in principle" decision is fantastic for pupils in Torfaen and Monmouthshire.
"This is a pragmatic solution for all concerned and a real bonus for our schools and pupils.
"This equipment was purchased to improve the education of young people so we are very grateful that the Welsh government has approved that nearly £2m of extra equipment will be put to good use in our schools."