Torfaen laptops: Council has extra £800k IT in storage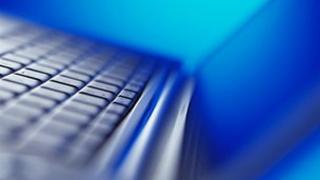 A council stuck with 2,500 laptops after a purchasing deal with another local authority fell through has a further £800,000 of IT kit in storage.
Torfaen council said the equipment was bought under the same Welsh government pilot involving Newport council.
It means the total value of Torfaen's unused equipment could be nearing £2m.
Newport council said it never formally committed to the scheme. The Welsh government said it was working with Torfaen to find a use for the kit.
Torfaen had said it was left with the laptops after neighbouring Newport pulled out of a £1m deal, also involving Monmouthshire - a claim Newport denies.
The local authority has now confirmed it has a further £800,000 "ancillary equipment," including wireless routers, in storage.
The latest details have emerged following a Freedom of Information request by online IT industry news service ChannelWeb.
Torfaen council has released a spreadsheet listing the equipment and its value.
The purchases were made during its involvement in a Welsh government digital pilot project iLearnWales.
The scheme operates in 11 secondary schools across Torfaen and Monmouthshire, allowing pupils, parents and teachers to access coursework and classroom materials online.
The first phase of the scheme, funded with £9.8m from the Welsh government, and £2.28m jointly from Torfaen and Monmouthshire councils, was planned to include Newport but that authority later withdrew.
A Torfaen council spokesman said: 'This ancillary equipment including wireless access points, network switches and firewalls were purchased to enable the use of laptops within Newport schools as part of the pioneering iLearnWales digital learning project.
"This equipment was purchased at the same time as the laptops and was intended for use in Newport schools until their withdrawal.
"The surplus equipment is valued at £786,000 and like the laptops is held in storage pending a decision by the Welsh government which we hope will be imminent on their future use."
Newport council said it had been discussions with Torfaen and Monmouthshire councils but decided the scheme would not have benefited its schools and pupils.
The local authority said it had "no involvement" with the procurement of the 8,600 laptops or any other associated equipment undertaken by Torfaen in March 2011".
"At this time the council was yet to receive clear guidance from the project team about the financial commitment required to take the project forward," a Newport spokesperson said.
"When further information relating to the required financial commitment from Newport was revealed, the council decided that the business case was not sustainable and it withdrew from the discussions in June 2011.
"At no point did the city council make a formal commitment to the project and we were surprised when we learned that Torfaen had undertaken this procurement."
A Welsh government spokesperson said: "The Welsh government is working closely with Torfaen council and Monmouthshire council to ensure that public funds are being used appropriately."
Torfaen said in November that it was seeking permission to give out the machines to a wider group of pupils in Torfaen and Monmouthshire.