Newport bus depot fire: Teenager arrested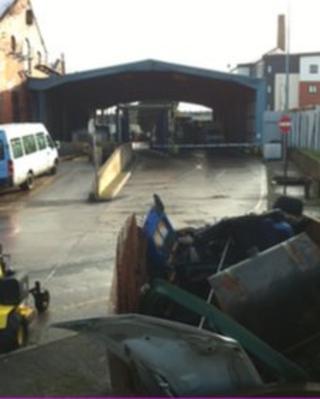 A 15-year-old boy has been arrested on suspicion of arson after fire destroyed four vehicles at Newport bus depot.
Three buses and a training vehicle were lost in the blaze on Corporation Road after the alarm was raised at 02:55 GMT on Monday.
Crews from Malpas, Maindee and Duffryn were called, along with a water bowser from Cwmbran, and took just under an hour to deal with the incident, South Wales Fire and Rescue Service said.
Nobody was hurt in the fire.
Newport Bus managing director Scott Pearson said the fire had destroyed two single decker buses, one double decker bus and a training vehicle.
The fire happened at the top end of the bus depot where the vehicles are washed and fuelled.
There was no danger to any fuel ducts or pumps.