NHS 'lets down' dementia patients, says charity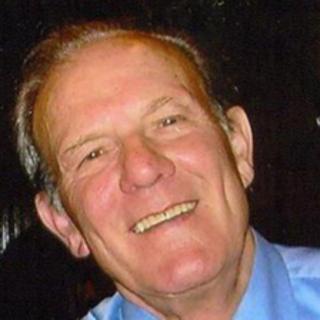 The case of a 74-year-old man who drowned in a river after going missing from hospital has been highlighted in a report criticising NHS dementia care.
The family of Ronald Bowman, from Newport, were told he would be safe on a "dementia-friendly" ward at Panteg County Hospital, Pontypool.
A Patients Association report said "far too many patients are being shockingly let down by the NHS every day".
Aneurin Bevan Health Board said its thoughts "remain with the family".
Ronald Bowman, who had been diagnosed with Alzheimer's disease, arrived at the hospital from the Royal Gwent Hospital in Newport where he had been admitted suffering with meningitis.
Mr Bowman's son, Nick, said the family were told ward staff would check on his father every 15 minutes, especially after he had twice been found wandering at the hospital, at one point being found in a car park.
He told the Patients Association that his father had been recovering from meningitis but was not given the "basic care that he deserved and he needed" while on Hafen Deg ward at Panteg County Hospital.
He said: "My family and I believe that in his confused state, he was trying to get back to my mother.
"He had been increasingly agitated over the past few weeks and the state he was in when my mother left after visiting hours was getting increasingly worse.
"This was understandably distressing for my mother, but the constant reassurance from medical staff that she should not worry as he was being well looked after, calmed my mother down."
After Mr Bowman when missing for a third time, in June this year, police were called and his shoes were found at a nearby river.
This body was recovered three weeks later, in July, four miles downstream.
'Incredibly hurt and distressed'
Nick Bowman said: "We believe that he was trying to cross the river to get home to my mother."
He said the family were "incredibly hurt and distressed," at the apparent lack of care his father received.
He said: "We believed that as he had left the ward twice before, that the medical staff would be especially diligent when keeping an eye on my father. This was not the case."
Mr Bowman's case is one of 13 highlighted by the Patients Association from families claiming poor care for a loved one in hospitals and care homes.
The charity's chief executive Katherine Murphy said: "The sad conclusion of this report is that still far too many patients are being shockingly let down by the NHS every day.
"These appalling and tragic cases serve to highlight the devastating consequences when poor practice is left unchallenged and unchanged. Behind each one are many more unheard voices.
"As we stand on the brink of the most radical shake up of the NHS in generations, a new culture of care with a commitment and priority from trust boards needs to be put at the heart of the health service.
"For those who do not, appropriate action needs to happen."
Aneurin Bevan Health Board said: "When an inpatient leaves a ward unexpectedly an internal investigation will always take place and this case has therefore been the subject of a serious incident investigation.
"We have maintained contact with Mr Bowman's family and have shared our investigation findings with them in a recent meeting.
"As this case is the subject of a formal complaint it would however not be appropriate to comment further at this time."