Panasonic may cut 53 jobs in Newport closure plan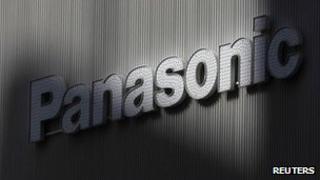 More than 50 jobs are at risk at Panasonic in Newport as the company announced it may close the premises.
In March, the firm said it was moving production of telephone exchanges from Newport to Vietnam cutting 164 jobs.
The factory has since been made a customer support centre for Europe but is now facing possible closure with its work moved to Cardiff and elsewhere.
The trade union Unite said that its members were "shocked and stunned" by the announcement.
It is now proposing to move some of the work to Cardiff but it would still mean job cuts for 53 out of 75 staff.
Panasonic, which has been in Newport since 1987, is launching a formal 30-day consultation process with the Unite trade union.
"In the light of the ongoing severe economic environment and resultant weak sales demands, the company has continued to review its operational strategies with a view of taking actions to further minimise the operational costs of the global business," a statement said.
"In that respect the company is considering further consolidation of its operations in an effort to reduce costs and as a consequence is proposing to cease all operations at its Newport facility."
The firm said the engineering solutions, system repair and wed design work would move to Cardiff with other operations at risk being transferred to existing sites in mainland Europe and Asia.
They include logistics, shared service, IT, finance and human resources.
Bryan Godsell, Unite regional co-ordinating officer, said the announcement comes on the back of redundancies at Panasonic earlier this year.
"Any job losses are, of course, bad news for those involved but also for the wider community and economy in south east Wales," he said.
"Going forward, we will be working with the company constructively within the formal consultation process to ensure the best possible support and compensation for our members as we now go into the consultation period."
The restructuring is due to be completed by the end of March 2013.