Celtic Springs: Newport gastric band clinic in administration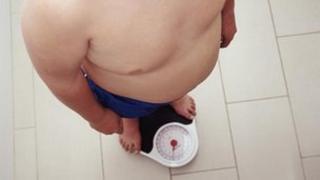 A hotline has been set up for patients at a cosmetic surgery clinic which has gone into administration with 25 job losses.
Celtic Springs Clinic carried out gastric band operations on the Celtic Springs Business Park in Newport.
Administrators said no suitable buyer could be found for the clinic which had been suffering "cashflow pressures".
They said their main concern now was patients wishing to discuss concerns with clinical staff.
Administrators BM Advisory said they hoped to sell the clinic, owned by Nucleus Healthcare Limited, as a state-of-the-art facility for a future business based at the premises.
Andrew Pear said: "Despite extensive work undertaken by various parties to realise a sale of the business, unfortunately no suitable buyer could be found.
"Following our appointment, the principal concern is of course ongoing patient care and we are working closely with all relevant parties, including the healthcare regulator and other clinics to ensure that all patients receive the necessary support, treatment and high standard of care they require."
The hotline number is 01633 815900.