Karen Skipper murder: John Pope appeal judgement reserved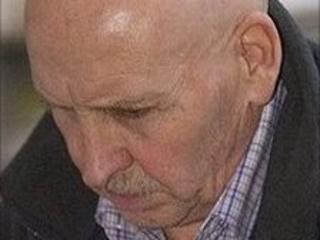 A man jailed for life for murdering a woman in Cardiff 16 years ago has appealed against his conviction.
John Pope, who is from the city, was found guilty for a second time last year of killing Karen Skipper, 34.
The Court of Appeal judges sitting in Cardiff said they needed time to consider what they had heard and reserved judgement in the case.
They said they hope to give their decision by the end of the month.
Mrs Skipper's partially-clothed body was found in the River Ely in Fairwater with her hands tied behind her back.
The judges heard that there was strong evidence that her husband Phillip killed his wife.
Mr Skipper was acquitted of her murder at a trial in 1997. He died in 2004.
The court has also heard there were questions surrounding the forensic evidence presented at Pope's trial last year.
His lawyers claim it is an unusual and exceptional case, around which there remains "lurking doubt".
Pope, who was 62 when he was retried in 2011, had his first conviction in 2009 quashed by the Court of Appeal.
The Newport Crown Court jury in his second trial found him guilty in July last year.