220 ING Direct UK Cardiff jobs wait after Barclays deal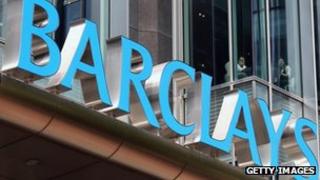 Barclays Bank says it has no plans for any immediate redundancies after agreeing to buy ING Direct UK, which has a call centre in Cardiff.
The deal will involve the transfer of all 750 ING Direct UK staff and 1.5 million customers to Barclays.
The centre in Callaghan Square employs 220 staff with the rest in Reading.
Barclays said it was too early to say what the impact would be on ING staff once the deal is completed next year subject to regulatory approval.
Dutch banking group ING announced its plan to exit the UK in August, as it seeks to raise funds to repay a bailout from the Dutch government in 2008.
ING said it would incur a 260m-euro ($335m; £210m) after-tax loss on the sale.
The loss was in part due to its agreement to sell its mortgages to Barclays at a price 3% below the level at which ING values them in its accounts.
The deal follows a similar sale by ING of its US business to credit card firm Capital One at the beginning of this year.
Barclays said it would eventually integrate the ING customers it was acquiring into its existing UK retail .
ING opened its Cardiff office in 2005, announcing that it would employ up to 300 staff.