Savile abuse claims: BBC must 'command credibility'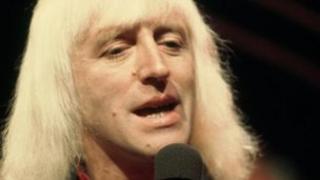 The chairman of the BBC Trust says the corporation must "command credibility" in how it deals with allegations the late Sir Jimmy Savile sexually abused girls.
Lord Patten told Cardiff Business Club he wondered why journalists who knew Sir Jimmy was "a groper" did not report it.
He said any BBC inquiry would take place after a police investigation.
A growing number of women have said they were victims of the presenter.
Referring to what should happen after a police investigation, Lord Patten said: "When that is complete we will look at the issues in a way that will have to command credibility from the wider community because the BBC's existence above all is about trust."
He added: "I wonder if all the journalists who knew that Jimmy Savile was a groper, I just wonder why they did not write it."
No excuse
Lord Patten said it was not an excuse to say that the alleged events happened as far back as the 1960s.
Earlier the BBC director general George Entwistle promised a "comprehensive examination" of allegations that the dead star abused girls while working for the corporation.
He also apologised to women involved "for what they've had to endure here".
Particularly, the organisation would look at "the broad question of what was going on and whether anybody around Jimmy Savile knew what was going on".
"Jimmy Savile was regarded by a great many people as odd - a bit peculiar," said Mr Entwistle.
However, if anyone actually knew what was happening, "then there was an enormous obligation on them to have done something about it".
The Metropolitan Police said last week it would be assessing allegations against Sir Jimmy but had not yet launched an investigation.
Sir Jimmy died in October 2011, at the age of 84.
The face of Top of the Pops in the 1960s, he hosted TV favourite Jim'll Fix It on BBC 1 in the 1970s and 1980s and was knighted in 1990 for his charity work.
But over the past week allegations have emerged about serious sexual assaults on under-age girls at the height of his fame.
Some of the allegations - publicised in an ITV documentary - refer to incidents on BBC premises.