Newport swimming pool cryptosporidiosis bug outbreak over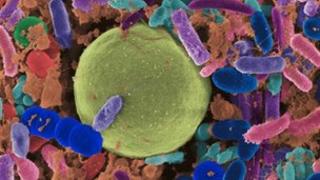 An outbreak of the water-borne bug cryptosporidiosis at a city swimming pool has been declared over by public health officials.
Newport Centre Swimming Pool was closed by the city council after the problem arose on 6 September.
Twenty people were confirmed as having the bug.
Health officials said they were confident the cleaning of the pool - which will remain shut for the time being - had solved the problem.
Public Health Wales and the environmental health departments of Newport council and Torfaen council have been investigating the outbreak.
Water sampling was carried out which revealed the bug to be present.
Dr Lika Nehaul, consultant in communicable disease control for Public Health Wales, said: "We are confident that the cleaning of the pool, along with improvements to the pool filter systems, has cleared the problem and that the outbreak can be declared over."
Sheila Davies, Newport council's corporate director for regeneration and the environment, said the pool remained closed "while the final reopening procedures are completed and we anticipate being in a position to open the pool shortly".
"We have worked directly with, and in full cooperation with, Public Health Wales, independent pool operations experts and filtration manufacturers to resolve the situation," she said.
Cryptosporidiosis is a disease that can cause watery diarrhoea, stomach pain, nausea or vomiting and fever.
It can affect people of any age but is most common in children between one and five years of age.