Yes Loans decides not to appeal against loss of licence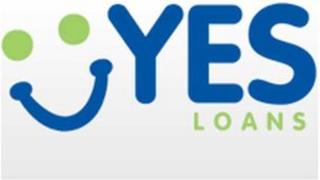 A loan broker found to have conducted "deceitful and oppressive" practices has decided not to appeal against the loss of its credit licence.
Yes Loans, based in Cwmbran, Torfaen, was stopped from selling loans in March after an Office of Fair Trading (OFT) investigation into customer complaints.
Directors were given 28 days to appeal against the decision to withdraw credit licences for three associated firms.
They say they will only appeal to retain the licence of Money Worries.
As a credit broker, Yes Loans was supposed to introduce people who were looking for a loan to businesses willing to provide unsecured credit.
The OFT, which had been investigating Yes Loans, found that the business misled some customers into believing that it was a loan provider rather than a credit broker.
The body said Yes Loans had deducted fees from people's cards, without making it clear that a fee was payable, and failed to provide refunds in good time.
In some cases, customers were not matched with the loan they wanted, but to a short-term, high-interest product instead.
Following an OFT investigation in 2009, Yes Loans changed some of its practices, no longer taking upfront fees, but the regulator ruled in March that not enough had been done to improve matters.
"Despite these changes, the OFT determined that the evidence of prolonged engagement in deceitful and oppressive business practices, and the continuing presence of some of the staff responsible for running the businesses, makes them unfit to hold a consumer credit licence," the regulator said.
The credit licences of associated firms Blue Sky Personal Finance Ltd and Money Worries Ltd were also withdrawn.
In a statement on Thursday, the directors confirmed they would appeal in respect of just one of the firms.
"Following the determination of the OFT to revoke the consumer credit licences of Yes Loans, Blue Sky and Money Worries Ltd, we had 28 days in which to lodge appeals against this decision," the statement said.
'Strategic' decision
"After long and careful consideration, it has been decided that we will only be pursuing an appeal on behalf of Money Worries Ltd.
"Therefore this means Yes Loans and Blue Sky no longer have consumer credit licences and, whilst they are still able to trade, they will be unable to perform any regulated activities covered by those consumer credit licences, in particular loan brokerage.
"For the avoidance of doubt, our decision not to lodge appeals in respect of Yes Loans and Blue Sky is a strategic one, and in no way should this be considered as acceptance of the reasons given by the OFT to revoke the licences.
"We are saddened and disappointed at the stance taken by the OFT in their determination and lack of recognition of the major re-engineering that was undertaken towards the end of 2011 which addressed the major concerns they had highlighted.
"In respect of the staff employed within the businesses, there will be no job losses. All staff have been redeployed within the associated group of companies."
The OFT confirmed that the appeal by Money Worries Ltd would now take place.
The regulator said in a statement: "Until the outcome of the appeal process the licence held by Money Worries Ltd remains in effect.
"As both Yes Loans Ltd and Blue Sky Personal Finance Ltd have decided not to appeal the OFT's determination, their respective licences are now terminated."
The Financial Ombudsman Service previously said it had formally investigated 133 complaints made about Yes Loans in 2011, upholding 83% of complaints received in the last six months of the year.