University mergers: Council motion supports Cardiff Met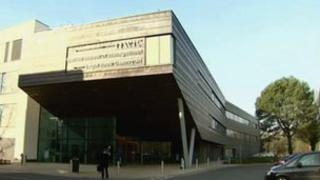 Cardiff councillors have backed a campaign by Cardiff Metropolitan University to preserve its independence in the face of merger plans.
Members passed a motion proposed by leader Rodney Berman recognising the university's "distinct identity".
Cardiff Met opposes plans to merge it with University of Wales, Newport, and the University of Glamorgan.
The proposals supported by education minister Leighton Andrews follow a review of higher education in Wales.
Following the vote, Mr Berman explained why the Lib Dem-led authority was opposed to the forced merger.
"Having more than one quality university in the city very much helps in promoting Cardiff internationally, as well as in attracting investment from businesses," he said.
"I would therefore be deeply concerned if Cardiff Metropolitan University was absorbed into some wider south Wales brand, weakening the institution's identity and meaning that the name Cardiff was then less promoted around the world as a result."
Barbara Wilding, the chair of governors at Cardiff Met, warned last month that legal action could be taken if the college was forced to merge.
Ms Wilding said she had seen no evidence that plans to join forces with Glamorgan and Newport were necessary.
Education Minister Leighton Andrews has said a merger will create one of the most powerful higher education bodies in the UK.
Mr Berman's motion also called upon the council's executive to convey their support for Cardiff Met's position to Mr Andrews.