Panasonic to cut 164 jobs in Newport in Vietnam switch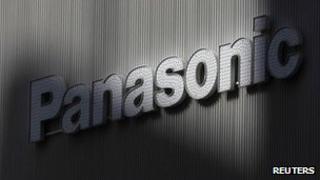 More than 160 jobs are to be lost at Panasonic in Newport after the company announced it will switch the production of telephone exchanges to Vietnam.
The company has blamed weak demand and a more competitive market.
About 90 jobs will remain at Newport as it becomes a customer support centre for Europe.
Panasonic has been in Newport since 1987, and it is launching a formal 90-day consultation process with the Unite trade union.
The restructuring is due to be completed by the end of September.
A subsidiary of the Japanese corporation, Panasonic System Networks Company UK Ltd (PSNUK) makes PBX (private branch exchange) telephone systems for supply to customers throughout Europe.
The company said in a statement that due to the "ongoing severe economic environment", demand for their products in Europe and the developed world remained weak.
It was also facing increased pressure from rival firms in "a more aggressive price-driven marketplace".
It said that the parent company had decided following a review of its operations to end manufacturing in Newport and centralise production in Vietnam as a more cost-effective plant.
Panasonic said Newport would be redeveloped as a "solutions engineering and domain support centre" for Europe.
It said: "With the proposed restructure and planned changes, the company firmly believe that PSNUK can continue to play an increasingly important part in supporting the key corporate strategy of successfully developing a solutions business in Europe in the coming years."
'Distressing news'
About 140 jobs were cut at the Newport factory in 2009.
Rosemary Butler, the local AM for Newport West, said: "This is another devastating blow for Newport in this tough economic climate," she said.
"Panasonic has been in my constituency since 1987 and I am saddened by the announcement.
"This is distressing news for those affected and I will raise the issue with the minister for business, enterprise and technology."
Conservative business spokesman Nick Ramsay called it "very sad and worrying" for workers and their families.
"This is further evidence of the fragile nature of the Welsh economy and the need for Welsh Labour ministers to help make Wales a more attractive place to do business.
"Last week's report into inward investment made for disturbing reading about the decline in foreign based businesses investing in Wales.
"Today's news should provide further motivation to the Welsh government to start taking action to provide the conditions for economic growth."
It is the second jobs blow for the area in under 24 hours.
Airline seat manufacturer Contour Aerospace announced 62 redundancies, eight miles away at Cwmbran, Torfaen.