Chepstow badger deaths inquiry launched by Gwent Police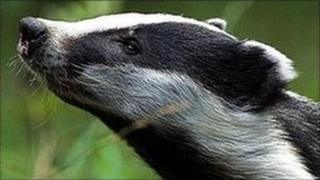 Gwent Police have launched an investigation after two dead badgers were found in Chepstow.
The animals were discovered on the B4293 Itton Road on 18 February.
Officers believe that due to the nature of their injuries the dead badgers may have been baited before being struck on the head.
Wildlife officer, Pc Pete Lewis, said anyone convicted of wilfully killing or injuring badgers could face a £5,000 fine and up to six months in prison.
He added: "We hope somebody can give us information on these serious offences."
Anyone with information is urged to contact police on 101, or Crimestoppers on 0800 555111.