Nikitta Grender: Pregnant teenager murder jury resumes deliberations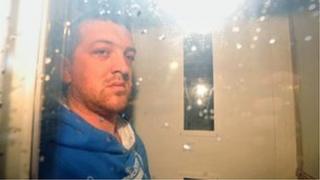 The jury in a trial of a man accused of raping and murdering a pregnant teenager has resumed its deliberations for a second day.
Carl Whant, 27, of Bettws, Newport denies murder, rape, child destruction and arson.
Nikitta Grender, 19, was found stabbed at her home in Newport last year after firefighters were called to a fire.
The jury at Newport Crown Court first went out to consider its verdict at lunchtime on Tuesday.
The trial has lasted more than a month and has seen more than 50 people give evidence.
Ms Grender's charred remains were found by firefighters at her flat in Broadmead Park, Lliswerry, on 5 February 2011.
The alarm was raised at about 07:30 GMT that day by a neighbour, though it is thought the "slow burning" fire might have started up to three hours earlier.
A post-mortem examination revealed her throat had been cut and her abdomen had been stabbed.
Forensic scientists said Ms Grender was dead before the fire started, which also claimed the life of her pet dog.
The defendant, a former nightclub bouncer, was arrested four days later.