Jerzy Dubiniec killing: Gavin Mills denies Newport murder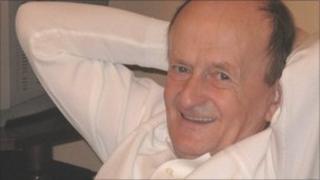 A man has appeared in court charged with the murder of a 60-year-old man from Poland who was visiting friends and relatives in south Wales.
Gavin Mills, 25, from Newport, denies killing Jerzy Dubiniec, 60, in the Pill area of the city last August.
Mr Dubiniec, a baker, was found dead in Broad Street after allegedly being attacked and then hit by a car.
Mr Mills was remanded in custody. Newport Crown Court heard he will face trial in July.