Newport's TJ's rock venue under new ownership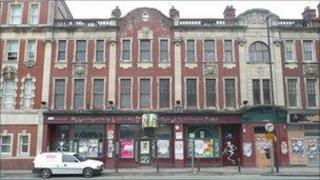 Newport's historic rock venue TJ's is under new ownership after a second auction of the property was called off.
The venue attracted a bid of £242,000 when first auctioned in September but the sale fell through.
However Paul Fosh Auctions revealed that the previous buyers had completed a deal before Thursday evening's sale.
The nightclub, which hosted live shows by bands such as Oasis and Manic Street Preachers, closed last year after its owner's death.
The venue, rumoured to be where late Nirvana singer Kurt Cobain proposed to Courtney Love, operated for almost 40 years before the death of its long term owner John Sicolo.
Mr Sicolo, a former merchant navy seaman who founded the club in 1971, died aged 66 in March 2010.
A spokesman for Paul Fosh Auctions said: "The auction of Newport rock venue TJ's will no longer go ahead tonight as the previous buyers have completed a deal.
"A father and son from Cardiff now plan to keep the downstairs as a TJ's themed restaurant and turn the upstairs into apartments. They bought it at auction in September for £242,000."
The auctioneers had expected a lot of interest in the second auction, especially from local people looking to redevelop the property for mixed use residential and retail.
Speaking before the planned second auction Paul Fosh, managing director of the Newport-based auction house, said: "There's little doubt TJ's was an iconic and well known rock venue attracting some major bands especially in the 90's," he said.