Merthyr recycling firm fined over Legionella risk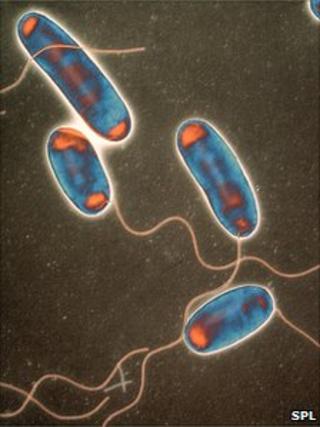 A recycling company in Merthyr Tydfil has been fined for failing to control the risks of Legionella bacteria during an outbreak of Legionnaire's disease in September last year.
Merthyr Industrial Services (Biomass) Limited was not blamed for the outbreak around the south Wales valleys.
But it was prosecuted by the Health and Safety Executive (HSE) for putting workers and the public at risk.
The company was fined £600 by Merthyr magistrates along with £8,577 in costs.
HSE inspectors visited the firm's Penygarnddu industrial estate premises on 8 September 2010.
Risk control
It found over a period of five weeks, the company had sporadically been operating a cooling tower on site without taking appropriate measures to control the risk of proliferation of the Legionella bacteria.
A prohibition notice was immediately served preventing the cooling tower from being used until all appropriate controls were put in place.
The multi-agency investigation revealed that no single source was identified for the outbreak, but investigations suggested a number of different possible sources accounted for the cases.
Speaking after the hearing, HSE inspector Stuart Charles said: "While it is not alleged this company was one of the sources of the Legionnaires' disease outbreak last year, it is essential that companies operating cooling towers fully understand the risks of Legionella, and the steps they need to take to control that risk.
"Operating a cooling tower, even for short periods, without the proper controls in place can present a significant risk to employees and members of public.
"It is important companies comply with the legal requirement to notify local authorities if they are operating a cooling tower.
"If an outbreak occurs, this information is vital to the outbreak control team when planning a response."