Lynette White case: Second juror discharged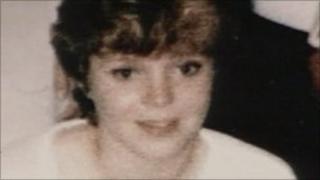 A second juror has been discharged in the trial of eight former police officers who investigated the murder of Cardiff prostitute Lynette White.
The jury was already down to 11 when the judge, Mr Justice Sweeney, was told of an "incident" involving two of them.
An investigation resulted in one of them being discharged, leaving only 10. The details of the incident cannot be reported at this stage.
The ex-police officers deny conspiracy to pervert the course of justice.
Two other people deny perjury.
The trial, which began in July, was halted briefly in September when the first member of the jury was discharged.
The latest investigation by the court caused a delay in the presentation of prosecution evidence.
Five men who were put on trial in 1989 and 1990 for the murder of Miss White. Two were cleared and three were convicted and jailed for life.
'False evidence'
They were released in 1992 when the Court of Appeal quashed the convictions.
In 2003, advances in DNA led to the identification of Jeffrey Gafoor, who admitted murdering Miss White.
He said he acted alone and had never met any of the men who became known as the Cardiff Five, Ronnie Actie and his cousin John Actie, Stephen Miller, Tony Paris and Yusef Abdullahi.
The prosecution at Swansea Crown Court allege they should never have been charged and that witnesses were bullied into give false evidence against them.
Miss White was stabbed more than 50 times inside her Cardiff flat on 14 February, 1988.
The trial continues.