National Lottery advert for Newport £612k ticket owner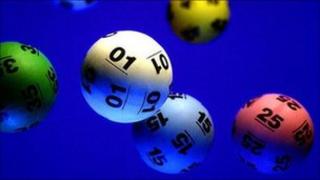 Lottery operator Camelot has advertised on the recruitment pages of a south Wales newspaper in a bid to trace a £612,000 jackpot winner.
The ticket was bought in the Newport area in August but the prize was never claimed.
The advertisement in the South Wales Argus reads: "Lottery Jackpot Winner Wanted. No previous experience necessary. One-Off Salary: £612,749."
A National Lottery spokesman urged people to check their tickets again.
The advertisement continued: "The successful candidate must be committed to enjoying life-changing win.
"They will be responsible for rapidly acquiring a good working knowledge of the finer things in life.
"An ability to spend and save well, either independently or alongside friends and family, would also be advantageous."
The winning numbers on the ticket are 2, 4, 7, 27, 43 and 44.
The six-month deadline for claiming the prize will pass at 17:30 GMT on Monday 6 February, 2012.
A National Lottery spokesman said: "It is very rare for these prizes to go unclaimed, but someone in this area has still not come forward.
"We urge people to check their tickets again, you never know, it could be you."