Apology after Cardiff 10k race water shortage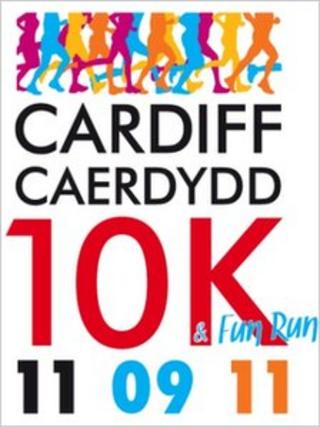 Organisers of Cardiff's 10k race have apologised after no water was available for thousands running Sunday's course.
A water station should have been available at the halfway stage, but the 2,403 runners had to finish the race without fluids.
Kidney Wales Foundation said a supply issue caused the lack of water.
Kenyan Milton Kiplagait was overall winner while the fastest woman runner was Alice Kemunto Mogire.
Runner Melanie Youngs said it was the first time she had come across a lack of water at the race.
"Normally it is available and I did look for it but thought maybe I had missed it," said the 31-year-old from Cardiff.
"I spoke to a few runners and it was clear it wasn't there. We did need it because it was hot.
'Let down'
"It's really important because it helps you cool down. Even if you don't want to drink the water you can use it to pour over yourself or wet your lips."
A spokesman for Kidney Wales Foundation, which has raised over £70,000 from the event, said: "The organisers regret the lack of water at the 5k mark of the Cardiff 10k yesterday.
"The race was let down by the suppliers of the water who had assured the organisers the supply for the morning.
"Each runner received adequate water supply immediately at the end of the race in bags and extra water was supplied at the end of the race to all runners.
"We can only apologise to runners and regret very much the discomfort it caused to certain runners at the 5k mark.
"The suppliers of the water are aware of letting the organisers and the runners down."
Last year, organisers of the Cardiff half marathon, Barnardo's, had to apologise after the course was 193m (211 yards) too short following a last-minute change of route.