Gwent Police team tackles metal thefts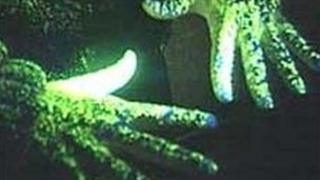 Gwent Police has formed a team of officers dedicated to tackling scrap metal thefts in the Newport area.
Their aim is to reduce the number of thefts and bring those responsible to justice.
They will work with local scrap dealers and companies and spray a marking fluid onto items to identify them.
Sgt Scott Askew said: "Metal theft may seem a minor crime but the knock-on effects are huge and potentially deadly."
Metal thefts in the Newport area have been on the rise recently.
The new team of six officers plans to join forces with Newport council, BT and British Transport Police to clamp down on offenders.
They will paint a fluid called SmartWater on targets most likely to be stolen, such as cables and piping.
Anyone attempting to steal them will be covered in the substance, which cannot be washed off.
The team will also communicate with local scrap dealers so that it is harder for thieves to sell on stolen goods.
Sgt Askew, who is responsible for the day-to-day operation of the team, said: "Power supplies have been cut off in Newport and the damage being caused to the gas and electricity mains can make them extremely dangerous to the public and thieves alike."
Richie Evans, field investigator for BT's local network business Openreach, added: "Cable theft is increasing in Wales and in the last 12 months it has grown to be a particular problem in Newport.
"This causes huge inconvenience for our customers, many of whom regard their telephone as a lifeline.
"That's why we are delighted to be part of this excellent police initiative."
Members of the public are being urged to report anything suspicious to them on 101.