Brofiscin Quarry pollution at Groesfaen to be cleaned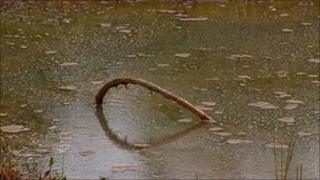 A deal has been reached for a £1.5m clean-up of a polluted quarry.
Brofiscin in Groesfaen, Rhondda Cynon Taf, was a dumping ground during the 1960s and 1970s for industrial waste, including solvents, heavy metals and toxic PCBs.
Survey work found contamination of groundwater at a depth greater than 50m and a potential risk to public health.
In the £1.5m scheme, the material will be capped and a system of water and vapour monitoring will be introduced.
Residents will be given details at a public meeting in an event at Babell Chapel from 1400 to 1900 BST on Wednesday.
The plan has been devised by Rhondda Cynon Taf council and Environment Agency Wales.
A report in July 2007 found the quarry posted no risk to drinking water supplies although it discovered polluted groundwater deep within the limestone rock.
Environment Agency Wales had previously dismissed press reports that it would cost £100m to clean up the site.
The remediation package will see an engineered cap, complete with vapour and surface water controls, installed over the waste mass in the quarry.
The council said that by capping the site, rain will be prevented from running into contaminated land, reducing water pollution from the quarry and protecting the public and animals from coming into contact with the waste.
The situation at the quarry will be monitored during and after the works to ensure there is no impact on the site or the community.
All works will be carried out by specialist consultants and contractors and are set to take 12 weeks.
The exact start date will depend on funding, planning permission and suitable weather conditions.
The council said that while there was no evidence of adverse health implications, potential links between the quarry vapour and homes have been identified and would also be tackled in the clean-up plan.