Cardiff council forges links with Bristol and Swindon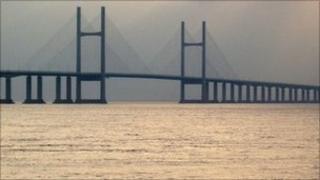 Cardiff council will continue working closely with two English councils following efforts to secure the £1bn electrification of the Great Western rail line.
Leaders from Cardiff, Bristol and Swindon now want to promote "shared interests" on the economy, transport, tourism, and climate change.
A proposed "Western Way" memorandum of understanding has been drawn up.
Electrification between Cardiff and London was agreed last week.
However, the Welsh Assembly Government had been lobbying the Westminster coalition to electrify the Great Western line as far as Swansea.
Cardiff council leader, councillor Rodney Berman said: "The success that the three councils achieved working together within the Great Western Partnership to lobby for rail electrification showed what can be achieved.
"We are now forging closer working arrangements and looking at collaboration in other areas, especially those with wider economic development implications.
"Traditionally, Cardiff has concentrated on working with other Welsh councils but as Bristol and Swindon are in the same economic corridor, and are in such close proximity, it makes perfect sense to forge closer links."
Councillors will have to ratify the memorandum of understanding before the proposals can be pursued.
Bristol City Council leader, councillor Barbara Janke, said "strong lobbying" for electrification highlighted a "great deal of potential for further collaboration".
She said the M4 corridor in the west and Wales was a "dynamic economic area".
"We are all keen to see it grow further, creating jobs and attracting investment," she said.
"The more the three urban areas can do to improve our transport links, support key sectors such as our silicon industries, and promote tourism the better."
Meanwhile, councillor Roderick Bluh, leader of Swindon Borough Council, described Cardiff and Bristol councils as "two powerful partners - a major city, and a capital city".
"I'm very enthusiastic about this partnership, because I think it can bring massive benefits to us all in the future," he said.
Cardiff council's executive discusses the partnership at its meeting on Thursday.
The Welsh Assembly Government had also been lobbying the Westminster coalition to electrify the Great Western line to Swansea.
But the UK government said it had found "no evidence of a pattern of demand".
Trains will switch to diesel power between Cardiff and Swansea from 2017.