Cardiff city schools shake-up is approved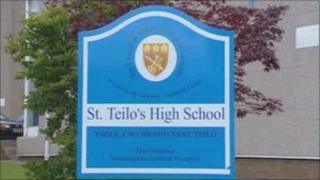 A shake-up of schools in north Cardiff involving one closure and one new Welsh-medium secondary school has been approved by the assembly government.
Education Minister Leighton Andrews accepted the council's plans to close Llanedeyrn High School and move St Teilo's High School to the site.
The city's third Welsh-medium secondary school will be built on the current St Teilo's site.
The council said it would work with the schools to ensure a smooth transition.
The proposals were accepted following objections to a statutory notice detailing the changes, and after a full public consultation on the plans.
The move of St Teilo's will increase the capacity of the school from 1,114 places to 1,440 places.
Provision will also be established at the school for children with special educational needs.
The new Welsh-medium school will be a community school for boys and girls aged 11-18 with a capacity when complete of 1,114 places.
Freda Salway, executive member for education at Cardiff council, welcomed the news and said she sympathised with the staff and pupils at Llanedeyrn High School.
"We hope the new arrangements as they evolve will prove that difficult decisions like these have to be taken to improve things for learners in the long term," she said.
Ms Salway added that the new Welsh-medium school would alleviate the growing pressure on Plasmawr and Glantaf schools and ensure that the council could meet increasing demand for Welsh medium education across the city.
"The council will now work closely with all schools concerned to ensure the transition arrangements are smooth as possible," she said.