Cancer device in use in Cardiff after two-year delay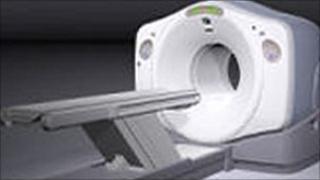 A hi-tech scanner that can detect cancerous tumours of just 2mm (0.78in) is being used on patients in Wales for the first time.
Until now Wales was the only part of the UK without the device, meaning patients had to travel to England for crucial cancer tests.
Early in 2007 a new cancer centre run by Cardiff University was launched with a custom-built scanner on site.
Now after two years of delays, the device is finally operational.
Construction problems at the site of the £16m new medical centre at Cardiff University's School of Medicine had put the launch back.
The Positron Emission Tomography (PET) scanner is an accurate imaging device that zones in on tumours, helping with detection and diagnosis.
It will also be used by the university on its Heath Park campus for research into new cancer drugs and treatments.
The centre is the result of a collaboration between the university and Cardiff and Vale NHS Trust, and has been jointly funded by NHS Wales and the Welsh Assembly Government.