Two cousins jailed for killing Cardiff neighbour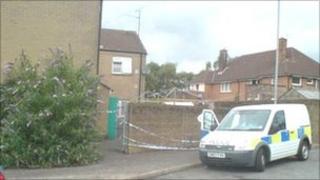 A judge has called two cousins "wicked" as he jailed them for killing their neighbour.
Gareth Calway and Gareth Davies, both 23, from Whitchurch, Cardiff, were sentenced to seven years on Tuesday for the murder of David Tothill, 42.
Mr Tothill had been badly beaten and covered in paint and died in hospital from his injuries on 5 July, 2009, the day after he was found.
The pair denied murder but admitted manslaughter at Cardiff Crown Court.
Cardiff Recorder Nicholas Cooke QC said: "This was wicked offending - in addition to causing his death you have caused lifelong misery to his family."
The court heard Calway and Davies had been arrested after police found splatters of paint on their clothes and shoes.
The court was also told the attack followed a neighbourly dispute between Mr Tothill and the cousins.
Mr Tothill died a day after the assault after being found in a critical condition by a neighbour at his flat in Gwaun Close.
At the time of his death, his family described Mr Tothill, the youngest of four brothers, as "a fun-loving, easy-going and generous person with an infectious sense of humour".
His elder brother Michael said at the time: "We have been left in a complete state of shock and are bewildered by what has happened.
"We have lost a wonderful brother in what is a senseless waste of life. We all miss David greatly but will never forget him."