First college for students with Asperger's opens in Wales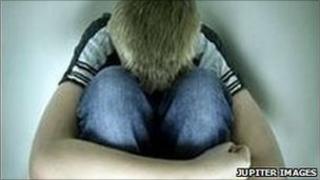 The first specialist college for young people with Asperger syndrome in Wales has opened its doors.
Priory Coleg Wales in Pontypool, Torfaen, will cater for students aged between 16 and 25.
Its courses aim to boost pupils' independence and improve their chances of getting a job and enjoying a better quality of life.
Some places at the college will be funded by the assembly government, social services and the NHS.
Ten students begin day courses this year, with plans for 50 or 60 in the future.
While the students will initially be from south Wales, it is hoped the co-educational college will have a residential capacity from September 2011, when it will be able to take youngsters from farther afield.
Priory Coleg Wales is in the grounds of Coleg Gwent, the largest further education college in Wales.
Its launch follows a report by the assembly government in May 2009 which concluded 58% of schools did not feel there was adequate further education provision for young people on the autism spectrum in Wales.
Priory Coleg Wales principal Simon Coles said: "It's the first specialist provider for young people with Asperger syndrome in Wales.
"Many of these students will have found mainstream school very difficult, will have been out of education for some time or may have mental health problems as a result.
"These are young men and women who do not understand the world and the world does not understand them - they may spend a lot of time in their bedrooms on the computer, or under the duvet.
"We hope to be able to give them the social skills, understanding and independence needed to function in the world."
All students will have access to the standard Coleg Gwent curriculum, including more than 150 academic and vocational courses, A-levels and GCSEs.
The philosophy of the college is to provide as many learning opportunities within mainstream educational settings as possible.
Students will also receive counselling, therapy and help with tackling everyday tasks.
It has been welcomed by the National Autistic Society Cymru, which in 2007 called for better support and services for young people during transition between school, higher education, training and employment.
National co-ordinator Shirley Parsley said: "We hope it will go some way towards providing much needed person-centred support for young people with Asperger syndrome locally.
Work-based learning
"People with Asperger syndrome can have average or above average intelligence, fewer problems with speech, but may still have difficulties with understanding and processing language.
"Because of this, pupils with the condition will often have specific support requirements, such as social skills training, or help with essential life skills.
"All too often, this type of low-level support is not available, which can prevent pupils with Asperger syndrome from reaching their academic potential.
"Parents are always telling us that this is down to a lack of awareness, so we hope the Priory Coleg Wales will become a good practice example for both mainstream and specialist colleges in Wales."
Pupils will benefit from work-based learning and work experience to help with transition and preparation for further study or employment.
The group already has similar institutions in Swindon, Wiltshire, and Frome, Somerset.