New Cardiff council chief aims high but braced for cuts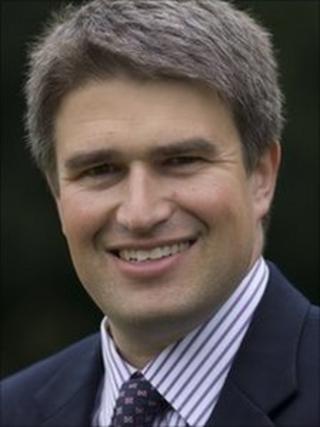 The new chief executive of Cardiff council says he aims to make it the best in Europe within five years.
Former police commander Jon House has started his first day in the job warning the authority faces "very tough economic times."
But he said he had no preconceived ideas about how and where savings could be made.
He said during the next month he would talk widely to staff and members about anticipated cutbacks.
The council is the largest local authority in Wales, with around 18,000 employees.
Mr House was second in command at Bristol council and had previously worked as the police commander in Sheffield.
An accredited hostage negotiator, he said many of the skills he had learned during his time with the police were transferable to local government.
Speaking on BBC's Good Morning Wales, Mr House said: "It's a fantastic job. I'm looking forward to getting stuck in to it.
"[There is] a really big challenge ahead for Cardiff city council, particularly bearing in mind the very tough economic times that we face - the unprecedented 50 year context that we are living in.
"In order to make this the best European city council, which is what I intend to do by 2015, we are going to have to tackle some very difficult times.
"There's been a great deal of work done by members and by officers over the last many years which has put the city in one of the most envious positions in Europe.
"The investment that has already come into the city and the investment that still continues to come into the city is something that is keeping the city going.
"The thing I am looking to do is get the very best value for money for the people of Cardiff and to do that we need to benchmark our services against other city councils across Europe."
He said he would be speaking to council staff and elected members throughout the next month to get their ideas on how the authority could make savings.
"Often the very best ideas come from members of staff and from members," he added.
"I think with any organisation you can look from the outside and have some views on where there may be waste. Making those decisions at this stage would be really foolish.
"Many would say Cardiff is already the best city in Europe. What I am looking to do is make it the most effective, efficient city council in Europe."
He succeeds Byron Davies, who retired in November after 17 years at the helm.